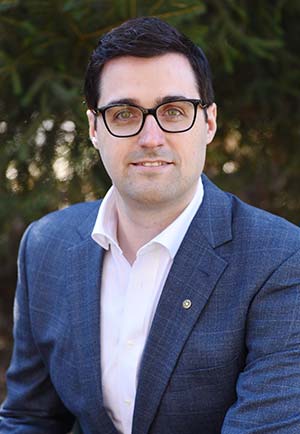 Dan Moran

BROKER/OWNER OF JEFF PAXSON REAL ESTATE, BROWNSBURG
Dan Moran started his real estate career in 2009, along side Jeff Paxson. Learning in this team structure prepared Dan to grow his business by offering top notch service to his clients. In 2017, Dan was proud to expand his role as a REALTOR® to that of a Broker/Owner when he opened a franchise of the successful Jeff Paxson Real Estate company in his hometown of Brownsburg Indiana.
Dan is still offering first class service to his clients all over the Central Indiana area, but is proud to have a home base in Brownsburg, where he can offer his innovative marketing techniques to Hendricks County and surrounding communities.
Community outreach is something that Dan has placed a great deal of importance on. Dan, along with his wife Amy, enjoy serving in their local church, and Dan is also an active member of the Rotary Club of Brownsburg where he served as president of the club in 2015-2016.
In 2017, Dan and Amy were delighted to welcome their daughter, Lydia into their family. Though spare time can be difficult to come by, the Morans enjoy traveling and simply exploring new restaurants and shops in their own town.